Paintless Dent Removal: How To Pick A Qualified Auto Body Shop
Do you look at your car and wonder when it stopped looking like it just came off the new car lot? Unfortunately, auto dings and dents are an inevitable part of driving in Los Angeles. Want to stay a proud owner of your car?  See how a paintless car dent repair can make that difference.
Paintless Dent Removal Basics
You read that right –   it's possible to remove a car dent without investing in a repaint. As long as your car's exterior paint isn't damaged, you can opt for a faster and less expensive paintless car dent removal in Los Angeles.

With paintless dent removal, a technician accesses the area directly behind the dent and applies enough pressure to the metal to pop it back into place. Think of it as a chiropractor for cars. 

Keep in mind that auto experts don't recommend using this method for anything other than minor dents. Examples of small dings that respond well to this technique are pebble strikes and hail damage.
As you can imagine, there are definite perks to paintless dent repair. Some of the most significant benefits of this method versus a repaint include:

Lower cost

Less repair time

Environmentally friendly
Before you do an online search for a 'how-to paintless dent repair', know that it takes a pro's skill to bring back the beauty of your car successfully.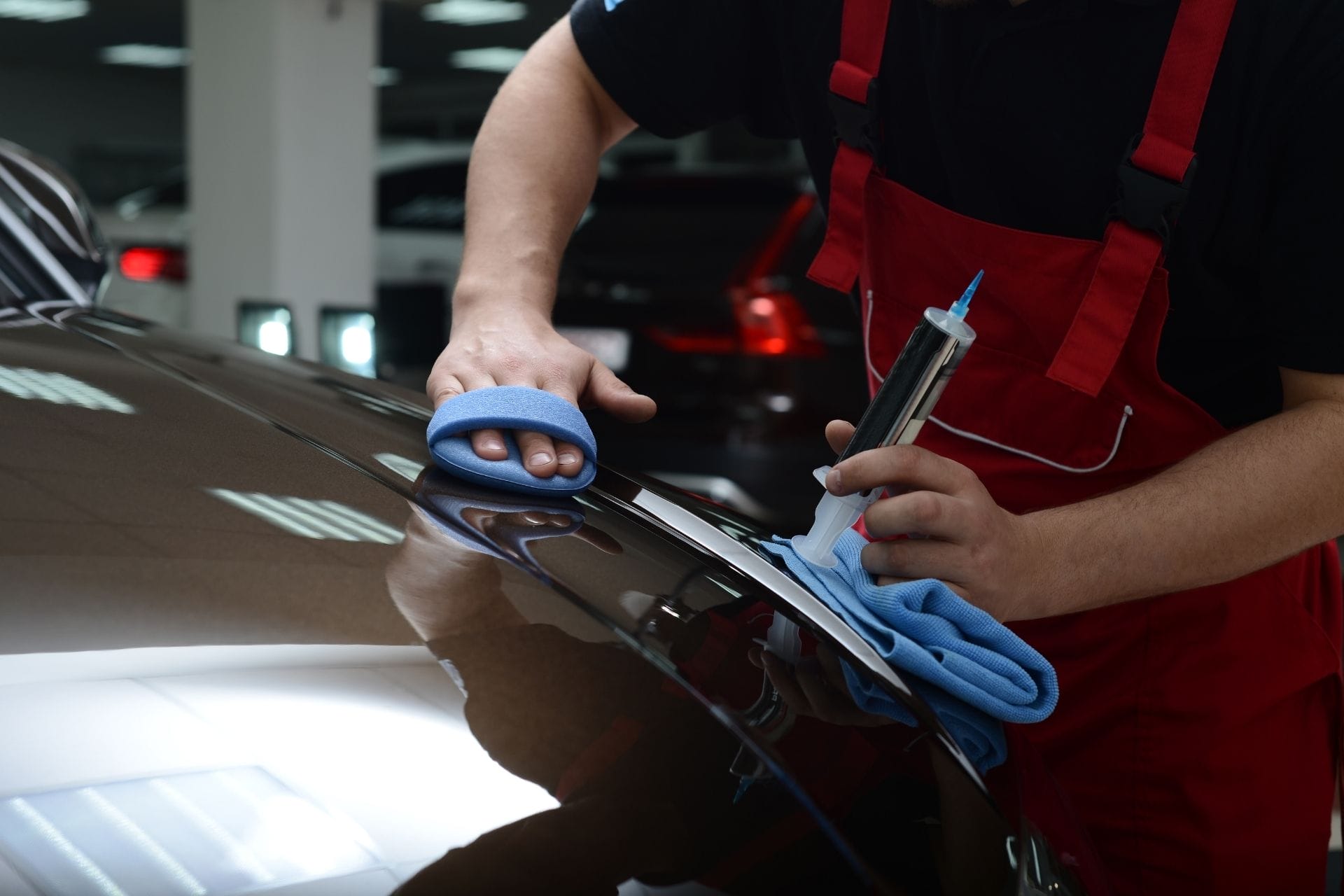 Paintless dent repair is undoubtedly one of the times when you should seek the expertise of professional car dent removal services in Los Angeles. Don't trust the appearance of your car to anyone who doesn't have the knowledge and hands-on experience of repairing dents that don't require a new paint job.
One of the main reasons that you should leave the dent work to the professionals is that it takes significant skill with specialized tools to perform the repair. Unless you've spent quite a bit of time doing auto bodywork, you might not even recognize the tools, let alone feel comfortable using them.
Perhaps an even greater reason to hire a master technician is that we know how to coax metal back into place gently. Too much pressure exerted too quickly can cause substantial damage to the car panel. Don't make the mistake of having your DIY dent repair go wrong and cost you the time and money of extensive bodywork when you can hire the best paintless dent repair professionals in Los Angeles.
Our paintless dent repair experts have years of experience with various types of dents and cars. Let us take the wheel (see what we did there?) so you know your car is in good hands.
Now that you know why you shouldn't undertake a DIY dent removal let's examine what makes a terrific car dent repair shop. In general, expert dent removers are auto technicians who spend most of their time practicing the craft of repairing damaged metal. Clues that tell you that a shop can handle your job include:
An organized workspace
Appropriate licenses and certifications
Experienced technicians
Excellent customer service
Experience repairing the make and model of your vehicle
Posted policies
Written estimates
Warranties
Don't settle for an auto body shop only because it looks like a reputable business. With so many auto body businesses in the LA area, you should always pick the one that makes you comfortable.
A smart rule of thumb is to get a few written estimates before making your final decision. Once you have the written estimates in hand, it's time for some research.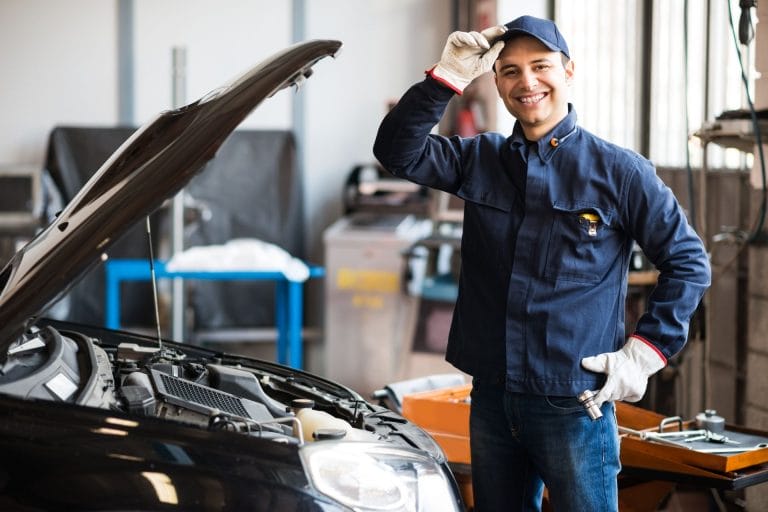 Research your auto body shop options
Trust us; you are never too busy to research the right shop for your car dent repair in Los Angeles. Besides, pretty much everything that you need to discover before you drop your car off at the auto body garage is available online.
Ask your friends and family members where they take their cars for auto body service. While this method isn't foolproof, it gives you a place to start your search. Pay close attention if you receive numerous pros or cons regarding a specific business.
Do you read online consumer review websites like Yelp to help you make a buying decision? These types of reviews are valuable, as the business can't pay to get rid of lousy reviews. However, always keep in mind that unhappy customers are probably more likely than content customers to share their stories online. Still, look for frequent praise and complaints.
It's also worth checking for any complaints filed with your local Better Business Bureau against an auto body repair shop. You can either search for information on a specific company or click on the auto repair category for a vast array of dent removal services in Los Angeles.
Last thoughts
Paintless car dent repair in Los Angeles is a terrific way to fix minor dings and dents that haven't cracked the paint on your car. Choose paintless dent repair to experience the car repair happiness that comes from
Fast repair
Environmental friendliness and
Wallet-friendly prices.
Keep in mind that it takes a professional to craft car dent removal in Los Angeles successfully. Paintless dent elimination requires the skill of an expert who understands how to gently manipulate the damaged metal on your car back into place. It can take years for a dent repair specialist to master the art of this type of auto body repair.
Finally, daily life in Los Angeles involves spending significant hours in your car. Don't let little dings and dents mar your driving experience. For a relatively small car dent removal cost in Los Angeles, you can make your car appear as pristine as it did the day that you first sat behind the wheel.
Super Auto Dent offers premier paintless car dent repair services in Los Angeles, CA. Contact us today for our complete line of affordable auto body repair services.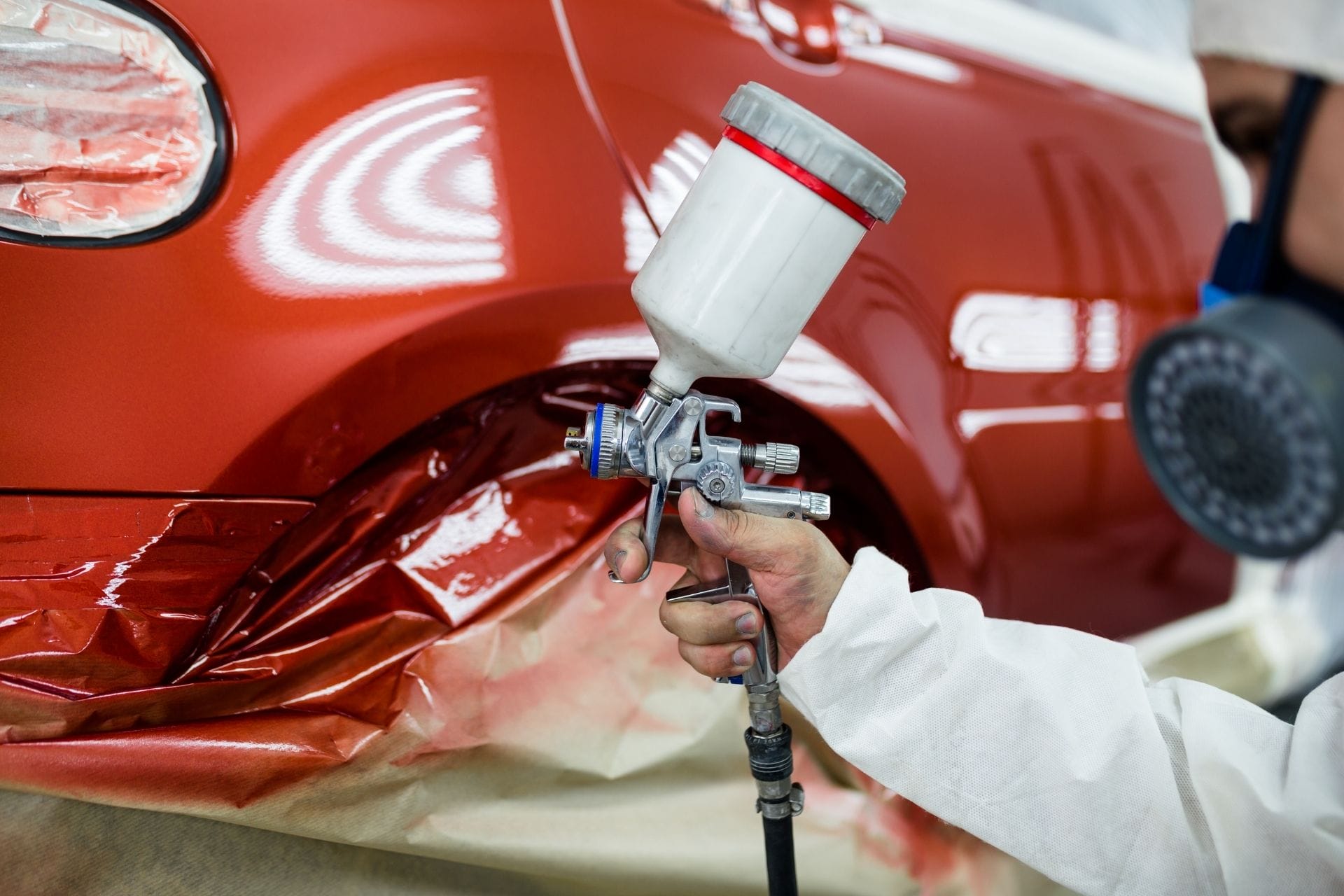 Does Car Paint Quality Matter?
What should you look for in the quality auto paint repair Los Angeles body shops promise? Super Auto Dent Body shares why auto painting expertise matters.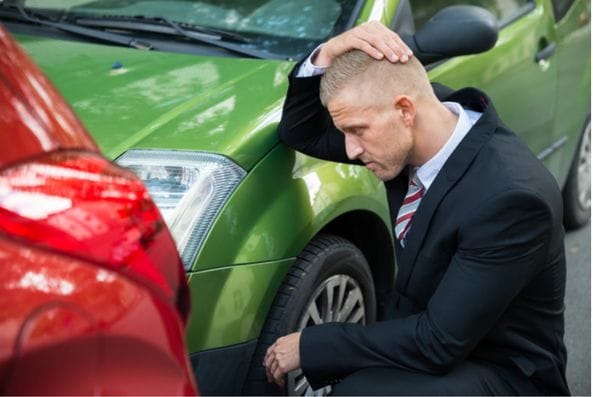 Don't let those dings ruin the appearance of your car, use these tips to keep your car in tip-top shape!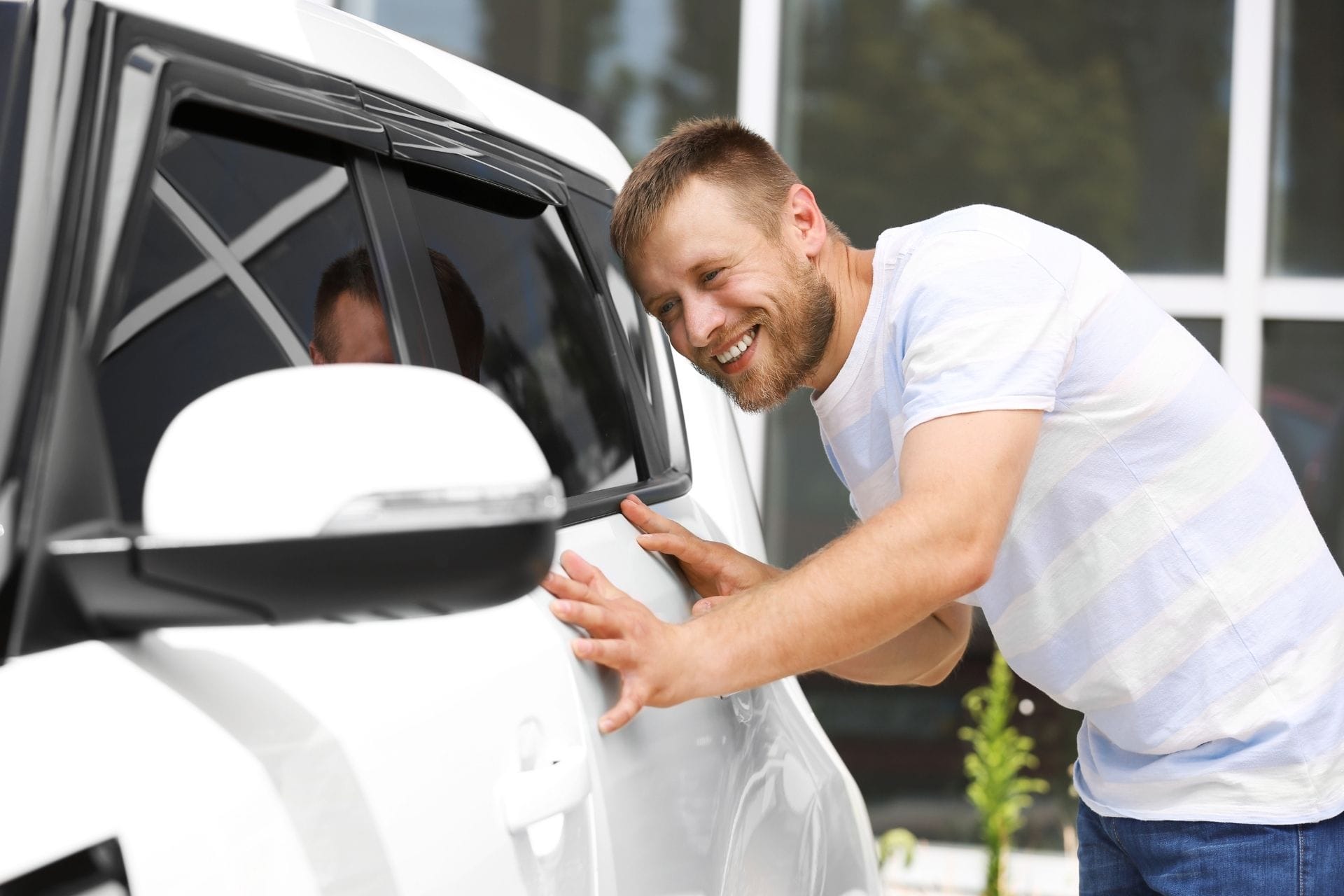 Picking The Right Body Shop
Here are some of the tips for choosing the right shop to work on your car — particularly when you're the one paying the bills.
What Our Customers Are Saying